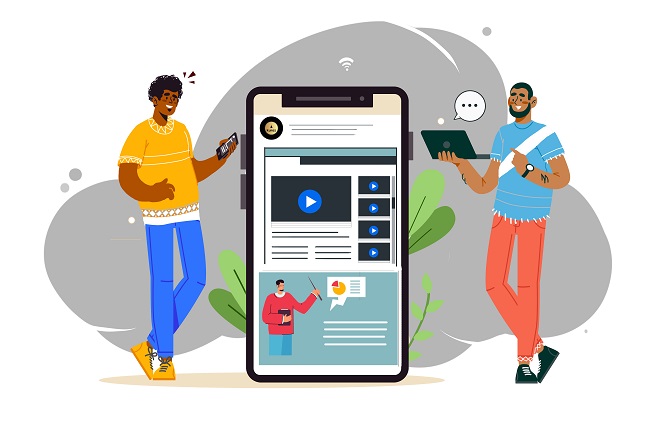 Getting Started with Kuraztech
Nowadays, where the demand for remote learning is high, well-known platforms such as udemy, coursera, udacity, and edx host millions of students and content creators in a variety of languages. The need for people to shift and advance their careers in the tech world has enabled the exponential growth of content creators on digital platforms. When it comes to Ethiopia, due to language barriers and restrictions on foreign payment and financial transactions, one cannot fully enjoy the teaching and learning experience opportunity provided by the aforementioned platforms. As a result, an Ethiopian edtech startup called Kuraz Technologies aims to address the issues at their root, presenting an intuitive and simple to use teaching and learning platform (LMS-Learning Management System) tailored to Ethiopian needs.
Kuraz Technologies introduces the first ever LMS, Kuraztech, which has been tailored to Ethiopians' needs and aims to advance the next level of teaching and learning experience. Kuraztech's platform already allows students to learn courses in Amharic. It also includes books that can be read within the platform, in addition to courses. Some of the features included are:
Support four languages
Various Course Categories
Various Book Categories
Purchase and Learn courses of your preference
Purchase and Read books of your preference
24/7 Support
Accept 11+ local payments and international payments
Read Educational Blogs
There are a few steps we must take in order to purchase a course and enjoy the intuitive learning experience. First and foremost, we must create an account. To sign up, enter your full name, email address, and password. Also, make sure to check the terms and conditions box. Signing in is typically accomplished through the use of a social login or an email and password. After logging in, we can look for courses and books to enroll in and read.
Choose from the categories to add courses and books to your cart or save them for later. Next, navigate to the cart or the Saved Courses section of the platform and checkout courses or books individually or in bulk. To see the courses and books you've added to your cart, switch between the course cart and the book cart. Then, from the available payment methods, choose one and click on proceed payment. PayPal and credit cards are accepted for international transactions, and Telebirr, CBE, and Dashen Bank Amole are accepted for local transactions. Each payment method has its own procedure to follow, which redirects you to its own portal. Finally, following a successful payment redirection, you will receive a toast message indicating that you have purchased your course and will be directed to the My Course section of the student dashboard.
This was the moment we had all been anticipating. Now, click on the course title to go to the course learning page, where you can access the course videos, quiz, and resources that the content creator has attached. Taking course notes is also an option for noting important points as you learn. Finally, upon successful completion of the course, a certificate is generated, which you can earn and celebrate by sharing on social media, for example.
Track your course progress in the LMS's My Courses section. Continue learning unfinished courses from the same panel. You can also validate your certification using the platform's Validate Certificate section.
The same procedure must be followed to purchase a book from the platform. The only difference is that you must download the mobile app in order to read the purchased books. Only the mobile app provides access to books.
To date, Kuraztech has provided a limited time 100% discount for all available courses. It is a wise decision to enroll, learn, and excel in your career advancement.
Happy Learning!! 😊